Home » Interpersonal Skills, Leadership and Management Skills, Motivating Staff and Employees
How Can You Build a Workplace of Choice?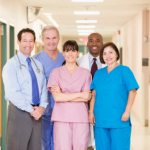 by Barbara Beccari
Good relationships are the key in the workplace, having a direct effect on the functioning of an organisation. So how do you build and maintain effective relationships at work to promote performance and productivity?
Workplaces which build a culture based on Choice Theory create an environment for employees where respectful relationships are fundamental and workers needs are met.
Choice Theory, developed by William Glasser, MD., an American psychologist, provides an explanation of motivation that we are all motivated by our Five Basic Needs as we seek to satisfy them. These are: survival; love and belonging; power; freedom; and fun.
Consider how the five needs are being met for you or your staff:
Survival
Workers need to feel safe on the job. This means their emotional, as well as physical safety. How is this need being met?
Love and Belonging
Employees need to feel connected to each other, management and the mission and vision of the organisation. How is this need being met?
Power
Employees need to feel empowered by having their opinions sought out and listened to and having their work respected. How is this need being met?
Freedom
Workers need to have the ability to make choices and exercise some independence within the definition of their jobs. How is this need being met?
Fun
Workers need to experience some fun and learning on the job. How is this need being met?
Glasser also proposes that we all behave according to our Quality World. This is our internally created idea of how we would like things to be. Starting at birth and continuing throughout our lives, we place the people who are important to us, things we prize, and our systems of belief in our Quality World. Our Quality World helps to drive our behaviour. We all need positive, supportive people in our Quality Worlds.
People who understand Choice Theory will strive to maintain themselves in others' Quality Worlds.
What can you do to make sure you are in your colleagues' Quality Worlds?
Glasser's all important question is a step in this direction: "Will what I am about to do or say bring me closer to the people with whom I work or move me further away?"
Workplaces based on these Choice Theory principles create an environment where workers gain a greater sense of satisfaction, accomplishment and meaning form their working lives. Organisations then benefit with improvements to performance and productivity.
About the author: Barbara Beccari M.Ed is principal of Need2Connect, a coaching business promoting connected relationships for work or home. Professionals are supported to reflect on practical strategies for improved workplace relationships, well-being and work-life balance. Parents of babies to teens through parent-coaching are supported to think differently about their parenting role and are offered strategies for what is the most difficult (and rewarding!) job that people will ever do. Check out http://www.need2connect.com.au to find out more about building connected relationships in the workplace or with family.
Article Source: Articlesbase