Home » Anxiety and Panic Attacks, Fear of Public Speaking, Presentation and Public Speaking Skills
How to Handle Public Speaking Anxiety
One of the most difficult challenges for speakers is how to handle public speaking anxiety.
Steps to Handle Public Speaking Anxiety
Fear of public speaking is felt by most speakers. Some experience it in the form of nerves or butterflies and others feel all-out terror. Whatever you experience, the best way to handle public speaking anxiety is to learn the tools and techniques of public speaking and to practice what you've learned.
Learning speaking skills helps to remove some uncertainty about "what to do" in front of an audience. You'll learn how to stand, how and when are good times to move around, what to do with your hands, how to manage props and PowerPoint. Just knowing some of these elements of public speaking will help calm your nerves. Granted, they won't take away the fear completely, but they do help build confidence and when you build your confidence, you'll be less nervous.

While it's crucial to learn the techniques of public speaking, it's also vitally important to put what you learn into practice – especially when you're new to speaking in public. This is the tricky part. No one wants to practice. Only a few will work on their speaking skills on their own and fewer still with gather two or three family members or friends to come and be their audience. This is too bad because it's through these practice sessions that your confidence will increase because you're becoming more familiar with being a speaker. Part of the fear of public speaking is our lack of familiarity of doing it. The more we do, the less nervous we feel, the more confidence we have and public speaking anxiety diminishes significantly.
Dealing with Public Speaking Anxiety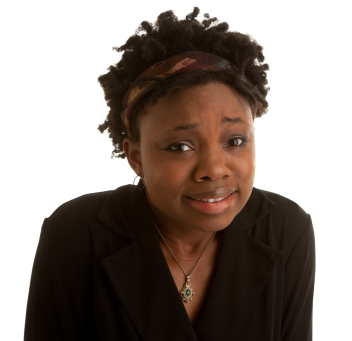 Once you find a public speaking course (we highly recommend Dale Mercer's online program Step Up and Speak) and once you've gone through it at least once (since this is probably new to you, you should go through it a few times), make a commitment to practice speaking out loud.
You will probably feel rather silly practicing a speech or presentation by yourself – and maybe even more silly practicing it in front of a mirror, which you should do! – but doing so is invaluable to developing your speaking skills. Imagine if a pianist never practiced and only sat looking at her music books. What if she never went to practice on the piano because she felt awkward practicing alone? Chances are, she would be a pretty bad pianist.
Everyone has to practice and rehearse their speeches and presentations if they want to be good. I've had to endure many speeches where the speaker didn't practice at all, or hardly at all, and frankly, they were quite awful. Speaking with some of them after, they boast that they don't practice and often because they say they "don't get nervous." These "speakers" are under the illusion that they're better speakers than they are so they don't think they need to practice. In reality though, they do need to practice…a lot.
Just remember – everyone needs to practice. As your speaking abilities improve, you'll need to practice less and less. You just have to get to the point where it comes easier to you and it will…with PRACTICE!

Make Public Speaking Anxiety a Thing of the Past
Nobody wants to be held back because they feel nervous or anxious speaking in public. Realize that almost everyone who does this had to start at the beginning and suffered from anxiety. But they all learned how to do it. I remember hearing about Tony Robbins who, when he was studying how to be an effective speaker, took every possible opportunity to practice and he was doing dozens of speaking engagements a week. Now he speaks in front of thousands of people and does an exceptional job.
So can you. You can get over any fear of speaking when you learn the skills and practice but you must put in the time and effort to do it. It won't just happen out-of-the-blue. Once you do the work and see your public speaking anxiety diminish, you'll be surprised at how exceptional you can be as a speaker.