Home » Conflict Resolution and Negotiation, Preparing and Planning to Negotiate
Negotiating – The Role of Role Playing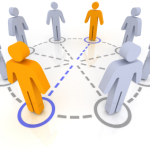 Never underestimate the power of role playing – even with negotiations in the workplace. Preparing through role playing contributes greatly to your effective negotiating skills.
Role playing in preparation for a negotiation can help you in many different ways:

It will help you eliminate many surprises
It will help you further develop your skills
It will help you achieve better outcomes
It will help you better understand yourself, and how you may be perceived by the other party
It will help you develop a comfort level with the issues at hand
It will help you better understand other peoples' body language signals
It will help you better understand the signals you may be sending to other people via your verbiage and your own body language
It will provide the opportunity to critique your skills as well as your negotiating positions
Role playing is like rehearsing for a show. The person who has the lead at the negotiating table should sit with a few people and outline their position on each major negotiating point. The other people should offer counter proposals that might be anticipated from the other side. As these practice sessions proceed, positions and responses need to be critiqued constructively by the group so that the lead negotiator develops a comfort level with the positions and the alternatives. I used to try and get people that had been involved in similar situations, including a lawyer or two, to participate in the role playing exercises.
Even before you do the role playing, do your homework. Outline the key topics for negotiation. For each topic, outline your negotiating position as well as what you believe to be the other party's position. At this juncture, you should set up a meeting with all of the affected business disciplines in your organization to get a good read on their reactions and responses to the various topics and positions. In addition to better preparing yourself, this approach will help you develop a unified stance on your side of the "deal," and it will help preclude "second guessing" at the conclusion of the negotiations.
By reviewing each topic in this manner, you also should be able to uncover any sensitive areas that may not have been obvious to you. Further, you may uncover some "deal breakers" for the other people on your side of the "deal." Finally, the group may provide you with some new negotiating strategies and/or alternative positions to further assist you in reaching a satisfactory agreement.
Once again, there always are situations that do not follow past experience. Negotiating is an art rather than a science and the process continually gets refined throughout the deal making process. As each negotiation is unique to a specific deal, as well as to the people at the negotiating table, the key to success is to remain flexible. Above all, you have to be creative in your approach to resolving what may appear to be insurmountable obstacles.
Lesson learned: Role playing better prepares you for negotiating in many ways. It is like rehearsing for a show. The more you do, the more opportunity you will have to explore potential obstacles and alternative solutions, which ultimately will lead to a better outcome for both parties.
Mr. Newman has roughly 40 years of industry experience – 28 years as part of the Ford Motor Company management team, and more recently, as President and COO of the Strategic Alliances Consulting Group, Inc. His business background encompasses a broad spectrum of experience in purchasing, finance, product planning, export planning, business planning and international business development.
During his career at Ford Motor Company, Mr. Newman successfully negotiated 46 licensing agreements in 12 countries, 9 joint ventures in 4 countries, 6 acquisitions and 2 divestitures. As President and COO of Strategic Alliances, he continued to assist clients with their acquisition and divestiture efforts. He also developed a strategic and business planning process which was implemented successfully at many automotive supplier operations in North America and in Europe, at a charitable organization and several small entrepreneurial business enterprises.
To read more about Mr. Newman's business insights on business alliances, negotiation and other must have business tips, read his book, Beyond the Chicken Dance (http://www.beyondthechickendance.com)
Article Source: EzineArticles.com
photo©iStockphoto.com/Andrew Johnson