Home » Quotes About Leadership
Quotes About Leadership – Zig Ziglar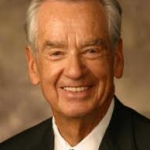 Quotes About Leadership is a series of expressions by leaders, mostly those in business. These are easy-to-read, valuable lists that may resonate with you. Feel free to take a few to post on the bulletin board!
Before you read the following quotes by Zig Ziglar, take a moment to watch this video of Ziglar as he gives some valuable advice on what it is to be successful.




Quotes About Leadership: Zig Ziglar
It's not what you've got, it's what you use that makes a difference.
Individuals score points, but teams win games.
If you learn from defeat, you haven't really lost.
You can disagree without being disagreeable.
The real opportunity for success lies within the person and not in the job.
When obstacles arise, you change your direction to reach your goal; you do not change your decision to get there.
You never know when a moment and a few sincere words can have an impact on a life.
Too many people spend more time planing how to get the job than on how to become productive and successful in that job.
You already have every characteristic necessary for success if you recognize, claim, develop and use them.
If people like you they'll listen to you, but if they trust you they'll do business with you.
A lot of people quit looking for work as soon as they find a job.
Remember that failure is an event, not a person.
Ability can take you to the top, but it takes character to keep you there
Some people find fault like there is a reward for it.
Statistics suggest that when customers complain, business owners and managers ought to get excited about it. The complaining customer represents a huge opportunity for more business.
You don't drown by falling in water; you only drown if you stay there."
Take time to be quiet.