Home » Leadership
Skills for Success: What You Need to Succeed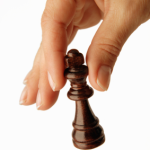 What you'll find on the pages of Express Yourself to Success is information, tips and techniques on how interpersonal and communication skills are essential skills for success.
While there is a lot written on the internet and in all kinds of books, every one of them will tell you that your success relies on the quality of your verbal skills and how well you interact with those around you.
It's easy to ignore these "soft skills." But ignore them at your peril. It's in your best interest to take this advice seriously: your success depends largely on the quality of your interpersonal and communication skills.

Skills for Success: Do you know what you want to be successful at?
Interpersonal relationship skills and effective communication skills are good starting points to work on when developing success skills. Another area to focus on is goal setting.
Success isn't some big generalization. You have to succeed at something. That "something" needs to be uncovered, detailed, and set. You need a GOAL.
Setting a goal is easier said than done. Often, we just blurt out something we want to achieve. Like, I want to be in a senior management position. That's a reasonable goal, but not one that is structured in a way that will help you get there. Setting a goal provides you with a plan to follow to get set you up to achieve the goal.
One of the most common ways to establish a process for goal achievement is the SMART* system.

S – Specific
your goal has to be precise. Write down exactly what you want to accomplish.
M – Measurable
you have to be able to evaluate and assess the progression of your goal achievement
A – Attainable
your goal has to be something realistic and that you can actually achieve
R – Rewarding
your goal has to be something you'll find fulfilment (if you can't, what's the point in working towards it?)
T – Timeline
Goals need to have a definite start and end date. While attaining your goal may take you more or less time, having a set time frame allows you to focus and plan when you expect to have your goal accomplished.
*There are variations on the SMART planning system so you may find different words but the system for planning out a goal is the same.
Skills for Success: Stating what you want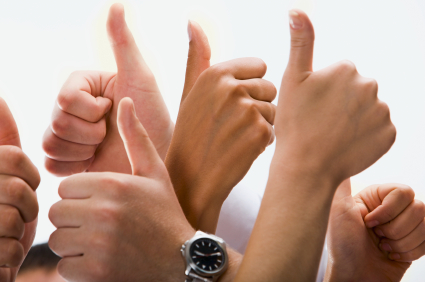 Go through the SMART process and consider each point realistically. Set priorities and put together your success plan.
For example, when you're thinking about how to measure your goal. Keeping the statement "I will be in a senior management position," what measureable steps need to be taken? Break it down into realistic steps, evaluate what you require to move up the ladder and prioritize. Consider: What education do you need? a business degree? a MBA?; how many junior and middle management positions are between you and your goal management position? Could having a mentor help you navigate the management process and uncover some of the skills for success
you'll need?

Skills for Success
You see, success is something that you plan for. It's something that you can achieve when you go about it in a thoughtful, focused way. When you look at others around you who have the success you desire, you can be pretty sure that success didn't just fall out of the sky and land on them. They most likely had a goal in mind and put themselves to work to achieve it. You can too. Keep in mind as you're putting together your SMART plan to review your interpersonal and communication skills. These skills for success are an essential part of your plan and will be of great assistance to you as you work towards your goals.