Home » Body Language, Effective Communication Skills, Fear of Public Speaking, Introducing a Speaker, Presentation and Public Speaking Skills, Presentation Skills, Products that Develop Communication Skills and Leadership Skills, Public Speaking Tips, Using Visual Aids, Voice
How You Can Be An Effective Speaker and Capture the Attention of Any Audience
Knowing how to speak effectively and present well in front of a group is key to your success.
You need to be able to express yourself effectively. You need to be able to persuade others. You need to be able to influence your colleagues, staff, bosses, and clients. You need to know how to enthuse, inspire and motivate. If you know how to do these, you'll find you're more successful at whatever you choose to do.
Good communication skills are the master keys to success.
Dale Mercer's Step Up and Speak! is an effective, useful, practical, well-organized and easy-to-understand downloadable-audio/video e-course that uncovers the essential skills that will allow you to become an effective speaker.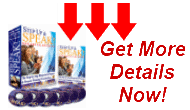 Whether you're a corporate executive, a student, or an entrepreneur who needs to communicate your message, Dale's system will catapult you into presentation success by teaching you the best methods of presenting and speaking to a group.
Mercer's passion for public speaking is obvious as well as his sincere enthusiasm to teach others to be effective, powerful and successful speakers. He also walks his talk: you can tell that he's a very good real-life public speaker just by listening to the sessions and watching his videos. They're good examples of excellent speaking. Dale is what he teaches.
His approach to and method of public speaking teaching is unintimidating and he earnestly encourages the listener to realize that she too can be an effective speaker and presenter. Dale speaks to you as if you're right there with him in a real-life coaching session; he's a friendly and likable teacher.
Dale not only looks at what a good speaker is, but also gives clear instruction on how to become one. Equally important, he warns what doesn't work so you don't make mistakes that you'll have to correct later.
Step Up and Speak! provides valuable information and techniques that are of great benefit not only to beginning and intermediate level presenters and speakers, but also to more advanced speakers who can learn some valuable speaking methods from this e-course. In fact, I've been a Toastmaster for a few years now and I learned techniques from Dale that I hadn't even heard of or was taught in Toastmasters! He offers solid techniques and excellent tips on presenting and speaking that are helpful, realistic and, very importantly, doable.
His "blueprint" for effective speaking is well planned, organized and clear and he tells you what you need to know and why you need to know it. Everything Dale teaches works in combination to build confidence, poise, and professional presence.
The bonus videos that come with Step Up and Speak! are very good as well – particularly How to Speak with Persuasion. Dale he gives you several gems that you can use right away to persuade more successfully.
From students to executives, if you're giving presentations, delivering speeches or just trying to make your point at staff meetings, you'll improve your communication skills by integrating the techniques you can learn in Step Up and Speak!
If you're willing to put in the time and effort to improve your communications skills, Dale has the solution to your presenting and public speaking problems by sharing with you tools to access your speaking potential.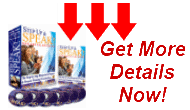 To excel in your career and to experience higher degrees of success, you must be an effective communicator. Dale Mercer's Step Up and Speak! program will help you get there.
*Please refer to my Product Review Policy for details on how I review products.